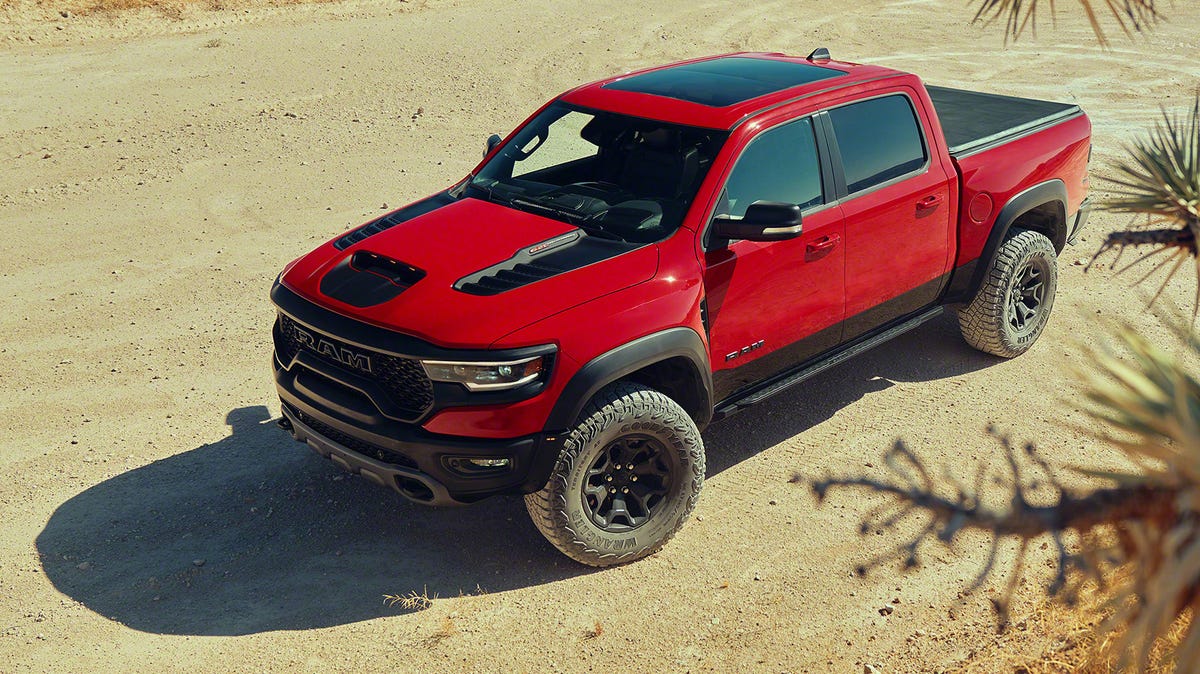 The Chrysler Pacifica and Ram 1500 bagged Consumer Guide® Automotive Best Buy Awards for consecutive years. The Chrysler Pacifica receives honors in the Minivan category for the fifth year running, while the Ram 1500 has been winning for the past 13 years. This showcases the unique nature of these vehicles. 
Editors of Consumer Guide® analyze and evaluate several significant models in the United States. Before a vehicle is eligible for the Best Buys Awards, it has to offer the best in good values. It must be top among cars in their class. The 2021 Ram 1500 and 2021 Chrysler Pacifica prove to meet all these requirements, and the reasons are not far-fetched. 
The Chrysler brand continues to delight its customers with vehicles that offer distinctive designs and intuitive technology. It remains a top company that seeks to continue to dominate the minivan segment. The 2021 Chrysler Pacifica comes with a great combination of functionality, versatility, and styling. Its recent makeover features new exterior styling that makes it look more like an SUV. You'll see that Chrysler had some tweaks in the exterior lighting, rear liftgate, and wheel designs. 
Its infotainment system is one that keeps you asking for more. You'll get a new 10.1-inch infotainment display with the latest Uconnect 5 interface. Other features include Amazon Alexa integration, wireless connection for Apple CarPlay and Android Auto, and 12 different USB ports for charging devices. You'll also find more driver-assistance features as standard. They include automated emergency braking with pedestrian detection, lane-departure warning, blind-spot monitoring, and adaptive cruise control, and more. 
Ram is another brand that keeps meeting the demand of truck enthusiasts, thanks to its benchmark-quality vehicles. The Ram 1500, especially, makes the hard work more comfortable and moves you and your family wherever you like. The 2021 Ram 1500 saw the introduction of new exciting features. Some of the features include:
A newly available head-up display

Fully digital rearview mirror

Pitch-and-roll monitoring

Transfer-case mode
You'll also find some enhanced truck-specific features such as pedestrian detection and expanded availability of forward-collision warning. Its cabin is roomy and convenient, featuring a plethora of comfort features for an enjoyable ride. These features assure you of a safe and exciting driving experience. 
You'll find these great vehicles at Irvine Auto Center and Tuttle-Click Chrysler Dodge Jeep Ram. We are the best Chrysler dealer in Irvine, CA, and beyond. Our Chrysler service center offers you the best technicians to keep your vehicle in great shape. Visit our Chrysler and Ram truck dealership near Santa Ana, Tustin, and Aliso Viejo, CA. You are sure to get the best available deals. Contact us today!