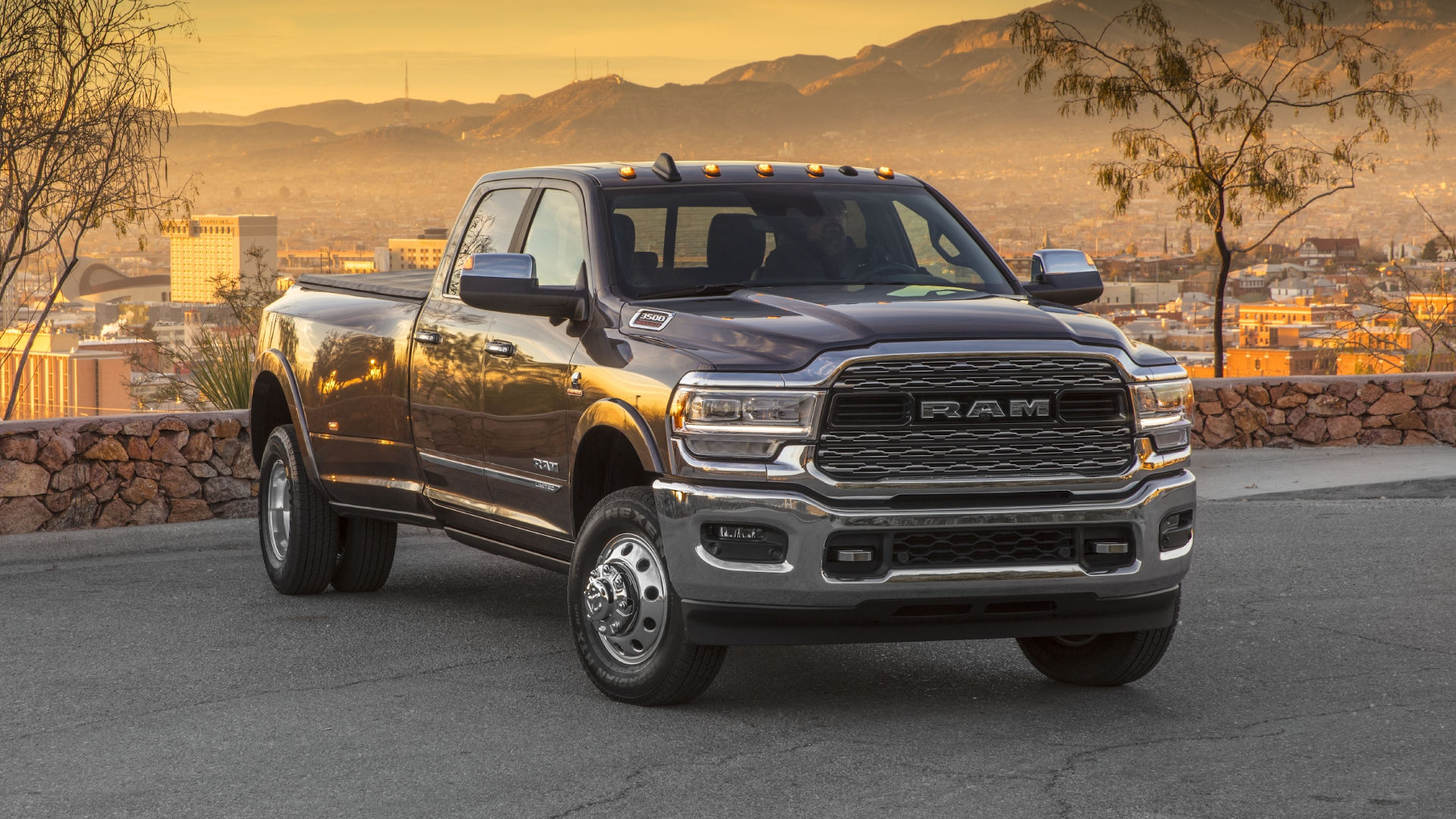 Currently hot in the market, the 2021 Ram 3500 Heavy Duty is undoubtedly one of the most powerful, most capable pickups out in the market today. Powerful, efficient, and sophisticated, the 2021 Ram 3500 is not the usual kind of beast truck!
The 2021 Ram 3500 is built with a remarkable towing capacity of 37,100 lbs. with a gooseneck hitch and 1,075 lb.-ft. of torque. With this much power, you can tow a boat and not even know it's back there.
Take the words of Mike Koval Jr., the Head of the Ram Brand,
"Ram regains capability leadership by delivering the highest-ever torque rating for a diesel pickup truck and heaviest gooseneck towing capacity," 
He explains that "We understand the attributes that are most important to our customers within the heavy-duty segment; they demand hard-working, long-lasting capability."
And they did deliver! For the development of the Heavy Duty, Ram worked with Cummins to improve the diesel engine. The brand achieved higher limits for improvement from a variable geometry turbocharger, and flow rate boosts in the fuel delivery system. With this, the 6.7-liter I-6 can produce an additional 75 lb.-ft. of torque. This engine is marked with durability, power, and efficiency.
Ram does the impossible by loading a 37,100-lb. Towing capacity in the Heavy Duty makes it possible to haul the industry's heaviest travel trailers. That is just insanely amazing! All of these are made possible by an in-house hitch design from Ram Engineering.
What is a powerful Ram Heavy Duty vehicle without a touch of technological sophistication? There are a lot of technical features at 2021 Ram 3500. For instance, the Ram Heavy Duty features a digital rearview mirror that arranges video in real-time from a rear-facing camera and can be turned off to go back to a traditional reflective mirror. The incredible thing is that this digital rearview mirror is also available on many of the Heavy Duty models.
There is no better place to enjoy Ram lease specials and sales specials than Irvine Auto Center. This Ram truck dealership offers new Ram trucks for sale as well as certified pre-used ones. Get the best lorries in Irvine and Costa Mesa, CA, from a reliable Ram truck dealer. You also get access to a first-rate Ram service center for drivers near Mission Viejo and Garden Grove. Contact us today for more information!